OKHAMARÉ
My name is Hawa and I am the creator of the OKHAMARE brand.
By creating the OKHAMARE brand, I wanted to help women feel better about themselves and their heads, thanks to the treasures of African nature.
My desire to create this brand is directly linked to my Mauritanian family heritage. Indeed, khamaré (roots of vetiver in French) is particularly used in West Africa and its use is transmitted from generation to generation. The khamaré is the traveling companion at each stage of the life of a young girl who becomes a woman, then a mother.
In my life as a woman, each time I crossed a crucial stage, my mother and my aunts advised me to drink khamaré. When I had my first period, when I got married, when I had my children, each time they were there to remind me that khamaré was going to bring me what I need and that I should not neglect it.
The use of khamaré is, in fact, transmitted from generation to generation and traditionally, these khamaré stems are used on the wedding night by the future bride. This facilitates his first sexual intercourse, cleanses his body, makes his complexion bright, and reduces white discharge and menstrual pain in particular.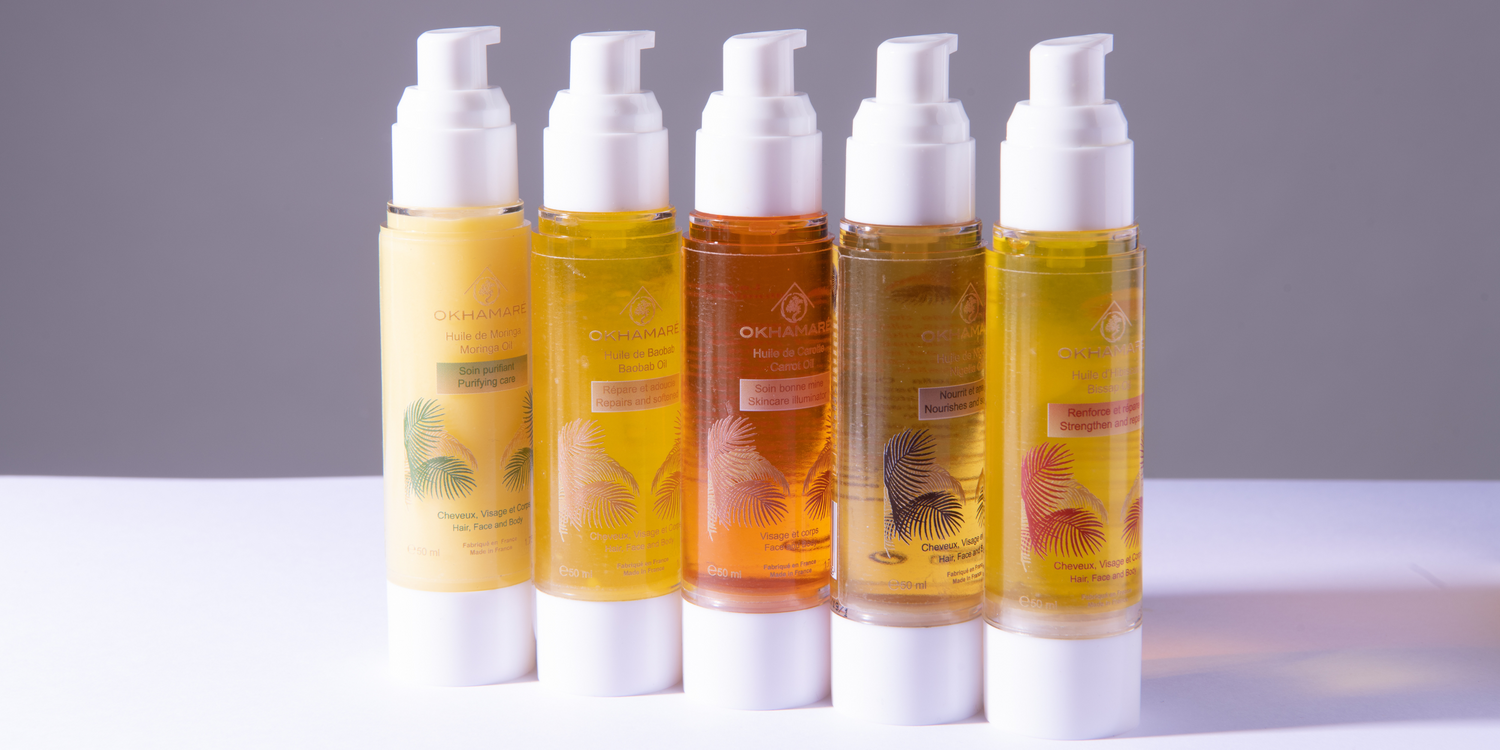 THE KHAMARE MY BEAUTY ALLY
So I myself have been a fan of khamaré for a long time. What I noticed when I consumed it was quite amazing. Not only did I feel better about myself but my skin became clearer and brighter. I suspected that the khamaré had played a role in this evolution but I wanted to be sure. I therefore conducted research on the virtues of vetiver roots and indeed, my discoveries confirmed what I thought: khamaré acts on internal and external well-being!
It is therefore this personal experience that pushed me to launch myself to accompany all women who want to feel good in their body, in their intimacy, but also in their head. My goal is to guide women in their overall development.
This is why the essential values ​​of OKHAMARE are well-being, naturalness, beauty and femininity and the basis of all our products is khamaré. All our products are natural, plants and seeds are originally consumable (except henna). Moreover, for simple and reliable traceability, only our raw materials are imported but all our products are made in France.
Khamaré has changed my life. I sincerely hope that he participates in changing yours!